PARTICIPANT TALK RULES AND PROCESSES

Guidelines for Participant Talks and Voting

Round 1 will be hosted in GatherTown. Final Round will be hosted in Zoom.
Each talk is 10 minutes with an additional two minutes for questions.
The 10 minutes is strict, please do not go over time.
Participants will be split into groups of roughly 8 people for Round 1.
In order to qualify as a voter, each participant must watch all the talks in their assigned group in full (applies regardless if a participant is presenting or not).
Each participant needs to identify, in their opinion, the best 3 talks of the group. Score the best talk 3 points, second best 2 points and third best 1 point.
Do NOT give your own talk any points. Any votes ranking speaker's own talk will be discounted.
The best talk in each group (highest number of points) will proceed to the final.
In the case of a tie, the talk that received points from more group members will be preferred (eg a talk receiving 1 point three times will be preferred over a talk that receives 3 points one time).
If a tie cannot be broken, the talks that are tied first will proceed to the final.
In the first round, every participant in this event is encouraged to contribute to the rankings.
The final talks will be ranked in the same way. In this round, every attendee is encouraged to contribute to the rankings.
Slight deviations to the above may be made at the discretion of the Director. Any decision made by the Director is final.
Guidelines for Ranking Presentations
Talks should not go overtime. This is a very important skill to learn as at most conferences do not tolerate talks that go overtime.
Talks should be engaging. There are many aspects to this: slide design, structure of presentation, pitched at the right level, delivery, eye contact etc.
Please also consider the impact and/or innovation of the research/work.
Guidelines and Tips for Presenting
Many people suggest 1 slide per minute. For a 10 minute talk then we would suggest roughly 10 slides. More than 15 slides would be too many.
Make sure you have practiced how to share your slides and check if any animations work correctly (note animations are not essential).
Remember that there will be participants outside your direct discipline watching your talk. Thus it is important to ensure that your talk can be understood by a general data science audience, and to avoid overly technical details.
Please note talks will NOT be recorded.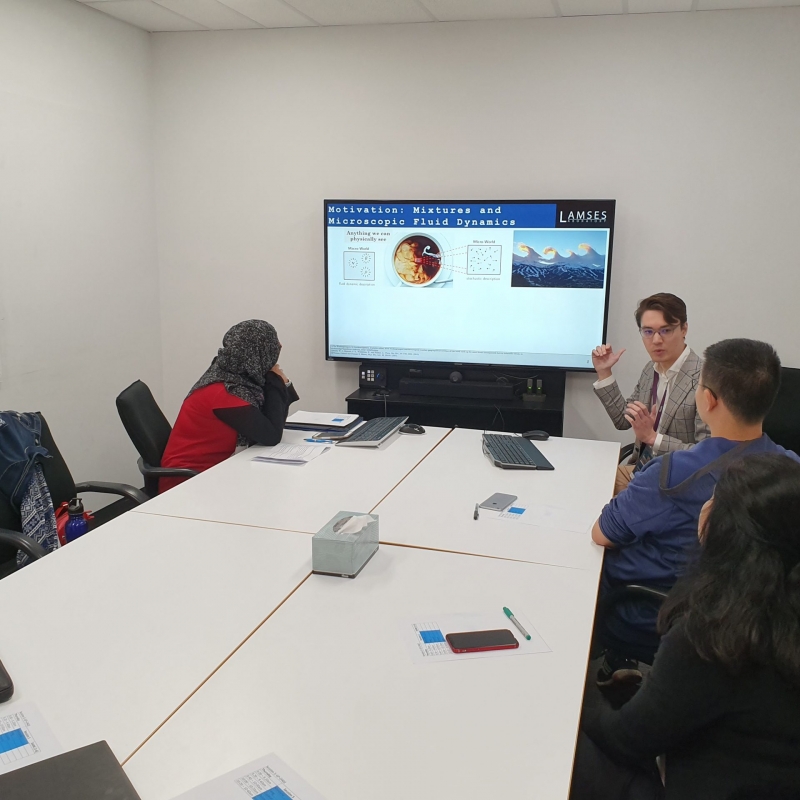 PRIZES WILL BE AWARDED TO THE BEST TALK